Holistic Self-Care Techniques to Maintain Health: Spring Season
Regional and local Ithaca folks, I'm offering my 2nd free workshop at Greenstar Food Coop in Ithaca SELF-SHIATSU BALANCE in LATE SPRING SEASON on: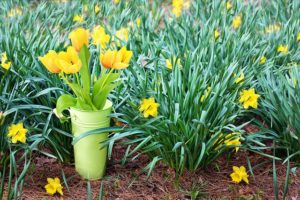 Wednesday May 31st 7 pm.  Register FREE here: https://greenstar.coop/classes/
This is an article that I wrote for the Coop's May newsletter:
Like the seasons, our bodies change and adjust over time in a set yearly cycle. As winter gives way to spring, so does our body shift (hopefully,) in tune with the environment. Shiatsu, a form of bodywork developed in Asia, is wonderful at the change of seasons to help us achieve a graceful transition.
Do-In is a fun, easy to do series of self-massage techniques based on shiatsu. In the upcoming workshop Self-Shiatsu for Balancing: Late Spring Season, we will use techniques like tapping, squeezing and thumb pressure on specific points. We also blend in moments of mindfulness to observe any changes. Participants reported feeling tingly, energized and lighter in their bodies. One woman mentioned that an ache she felt previously had disappeared. This is a result of what Western medicine would call increased circulation. But in TCM its not just circulation of blood or lymph but subtle energy. That subtle energy or life force is called Chi (China), Ki (Japan) or Prana in the India.
The meridians that are most emphasized in the winter are the pair Kidney/Bladder. As we move into spring the emphasis shifts powerfully to Liver/Gallbladder meridian. If we had a nurturing healthy winter season, ie. we stayed warm, ate nourishing food, avoided drafts, stress and got plenty of rest-we are in an optimum position to shift harmoniously into spring. If anything threw us off balance we may have symptoms such as: headaches, irritability (even outbursts of anger,) tension, and pain that is on the side of the body for example.
This is a wonderful time to do a cleanse-springtime in Chinese medicine is the key time to clear the liver and detox the whole body. A pre-made cleanse system is easiest to do and can be found at the coop.
So working with your body can have an impact on your mind and feelings.  It's a beautiful circle of interdependence. The basic idea is if the body is clogged that is referred to as "stagnation," that reflects mental emotional stagnation too.  If more extreme and longstanding it may show as depression.
Foods to get the chi flowing:
Emphasize light, raw foods such as greens, celery, watercress, sprouts, fruits, nuts & seeds. Tofu, daikon radish, plums. The herbs mint, basil, fennel, marjoram, rosemary are helpful. Sour is the "taste" associated with spring, a bit of good vinegar or add lemon to your drinking water to help detoxify the liver. But too much sour foods can be aggravating too.
This all depends on ones condition so it's hard to give a blanket set of rules.
Many people have liver yang excess so in that case mild natural sweet taste like: coconut milk or grains would be emphasized.
But most important thing is to avoid greasy, spicy fried food. That is the most important key for balance during the Spring season.
Develop an exercise program to further detoxify the liver- the liver loves rhythmic flowing movement; especially outside in nature.
Some essential oils that may be supportive are:
bergamot, clary sage, geranium, lavender, lemon, chamomile, rose, melissa, neroli, lemon verbena and ylang-ylang.
I particularly like grapefruit and the citrus essential oils tend to be lower priced. Grapefruit & lavender make a simple wonderful blend, that moves the liver energy and is both calming & refreshing.
It is helpful if you enjoy the scent, I believe the body will signal to you by enjoying the particular scent, so if ylang-ylang is too sweet for you- choose one that you naturally enjoy.
The change of seasons is considered a key time to monitor ones health, it's in those transition points that we can have a big impact on the upcoming season. And remember something that is good for one person- may not be good for you- it's specific to your condition at that moment. This keeps the practice of self-care throughout our life cycle, as an adventure in awareness moment by moment.
Vivinne (Kala) Williams, a former professor, is a Kripalu certified yoga teacher, and a NYS licensed LMT, with speciality in shiatsu. She presents workshops on mindfulness meditation & spiritual topics in an around Ithaca. http://yogablissdance.com is her website.
[box]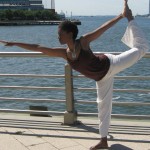 Vivinne (Kala) Williams
,
Yogini, Mystic, Educator. Certified yoga teacher since 1994, teacher of mindfulness meditation. Over 1,000 hrs. somatic training. Graduate of Spirit Rock Mindfulness Yoga & Meditation Training. Studied with Burmese meditation teachers in multiple 6 week long, silent meditation retreats. Full bio here. [/box]