Before I spoke with Vivinne I was feeling a bit clueless as to why I haven't been getting much traffic to my site.

In just one hour she gave me a huge amount of kind, but frank guidance that I've needed for quite some time to boost my site's SEO.

Not only did she help me narrow down the messages my website should be communicating to potential clients, she also gave me helpful pointers for improving my website's ranking.

I feel much better prepared to position my website to invite my dream clients in AND keep them interested in clicking around!
-"Emily Burrows, Self Care Coach and Yoga Teacher, http://www.emilyburrows.com
 We discuss what your needs are re: using your website to attract local clients. And see if I would be a good fit to support your goal.

WE MIGHT BE A GREAT FIT, IF YOU:
Are willing to work hard, putting strategies into practice- you'll need best 2-4 hrs weekly. Have control of your website and it's an easy to use CMS (content management system) like WordPress (self-hosted,) Wix, Weebly or Squarespace.

Are in a town or city other than the biggies (it's very hard to rank on pg. 1-2 in NYC, LA etc.)

Want to get those calls: for corporate work, or private specialized clients and

You are clear at least 80% on who you want to work with and what services you will offer-

If you are not that clear, consider reading this post on some of the great business coaches ; they focus on clarity, and finding your niche very specifically.
 

When we work together (multi-session package) some of the nitty gritty we will discuss, can include:
Getting clearer on your niche/offerings/clientele.

Some info that must be on website for Google to understand it and drive visitors:

website clarity

content marketing, content ideas/frequency/writing tips

overall on page issues

back-end site tweaks to help get found

plugins (automated tools) that will make life easier

basic security issues

free Google tools for small biz owner

CONSULTING COSTS: Please be aware that I work with a limited amount of clients at a time.

1 hr. single session $95
We can discuss most important issues to resolve with website and why. Then depending on your knowledge base, the time to explain how to implement & provide solutions may vary. This includes my work before hand to compile list of issues to discuss with you.
Who this will help: This will likely only be helpful if you have a good grasp of search engine optimization factors and already have them in place. We can basically see what needs to be upgraded or implemented.
PACKAGES:

Chi Package:

3- One hour @ week sessions $270 ($90)

As sessions take place over a months time, we can discuss several issues and how to fix them most efficiently and easily. One week is free to allow implementation with ease.
Initial session includes my look at your website in advance.
One hour includes plenty of strategic advice, with written instructions emailed to you by the next day.
Unlimited follow-up via email, for a 2 weeks after conclusion.
Prana Package: 4- One hour @ week sessions $340 ($85)



In addition to what you get in Chi package– get
1 additional 60 min. session, so consulting each week for a month.
Unlimited follow-up via email, for 3 weeks after conclusion.
A package is right for you if: you have a website up, that allows you to make changes it's built on a CMS (content management system), such a as self-hosted WordPress site; Wix, Weebly or Squarespace- also may work. And you have a clear idea of what service or product you are selling and to whom.
You or designer/friend can execute the necessary strategies and steps.
Shakti Package: Three months. Six coaching calls, bi-monthly sessions  $490

In addition to what you get in Chi package– get longer ongoing support with time to fully implement improvements.
Includes my analysis of your website in advance and written report prior to our first session.
Each one hour includes plenty of strategic advice, with written instructions emailed to you by the next day.
Unlimited follow-up via email, for a month after conclusion.
priority scheduling
Get your website looking better and ranking better!  Let me show you how.  BOOK A COMPLIMENTARY 20 Min. PHONE CONSULT about your website and online presence via CONTACT FORM.
TESTIMONIALS:
I only had the baby steps to SEO and generally didn't fully understand it's importance in my business, before working with Vivinne.  I was overwhelmed and even bored with the idea of doing it myself.

I love how she broke this big concept that is SEO- into simple, practical steps that I could take. I could apply her tips right away and was actually excited about the changes and growth it meant for my business.  Vivinne truly adds value, over gives, and made sure I had a solid foundation to this tech stuff! She is just a joy to work with, offers ease, and makes work delightful.

-Gogo Thule, Shamanic Healer & Life Coach, www.sacredliberation.com
"Viv provided such valuable insights to how my page was arranged and worded during our conversation.

She brought up ideas for website improvements that none of my friends or family (or myself!) were able to pick up on which should definitely help my clients in navigating through my page.

Thank you Viv for your time and your professional feedback, very much appreciated!"

All the best,

Jacque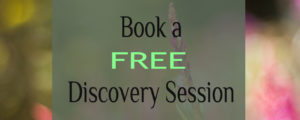 Prefer to do it yourself?  Check out my course:
COURSE IN WEBSITE MARKETING FOR WELLNESS & HOLISTIC PROFESSIONALS