Shiatsu & Stress: Case Study Pt. 2
Case Study continues….
Our 38 year old male is relaxing as the shiatsu therapist does a hara palpation….
The hara (the abdominal region between the hip bones and the lower ribs) palpation shows a kyo condition (a relative lack of energy) in the kidney/bladder meridian. And a jitsu (excess of energy) in the liver/gallbladder meridian. This has allowed the fire energy (heart/small intestine/heart governor and triple heater to become unbalanced.) That accounts for some of his malaise (headaches, fiery temper, flushed complexion.) Hara diagnosis is also part of the treatment, it's always a combination of accessing and responding to what is felt.
As the client relaxes, he mentions that his libido has been low for some time and asks whether this could help. At the end of the session, the MT lets him know that the body tends towards balance if given the opportunity and that he should find that changes occur over several sessions. These include, a lessening of his feelings of tension and stress, the headaches on the side of his head may diminish and he will notice a more steady sense of energy. The low back discomfort is related to kidney meridian kyo state, and was aggravated by cold weather. He had had it checked by his physician and they found no cause except perhaps the excess abdominal weight and weak musculature.
Short term: he is given the suggestion of cutting down his caffeine intake from the 3-4 cups of coffee plus sodas, that is his current norm. He asks to reschedule and to learn some breathing practices that he can do at home. He has cut down to 2 cups a day by the 4 session, and says his energy level is good despite that.
Long term: as he makes some changes including cutting down on his alcohol consumption, and resuming a exercise regimen he reports feeling a lot better, more even tempered, less spikes in energy. He begins to notice he is relating differently to his wife and they plan a vacation for the two of them, something they have not done in a while.
Shiatsu is so much more than massage-it stimulates the body's own innate healing wisdom and often one finds that changes that need on to be made (emotional, physical) are easier to manifest as a result.
If you'd like to book an appointment in Ithaca or have questions.
Namaste,
Kala
Massage Ithaca, Massage Therapy. East State Street. Office 5 minutes from downtown, Ithaca Commons, Ithaca, NY. 14850/14853
[box]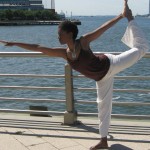 Vivinne (Kala) Williams
,
Yogini, Mystic, Educator. Certified yoga teacher since 1994, teacher of mindfulness meditation. Over 1,000 hrs. somatic training. Graduate of Spirit Rock Mindfulness Yoga & Meditation Training. Studied with Burmese meditation teachers in multiple 6 week long, silent meditation retreats. Full bio here. [/box]