[et_pb_section fullwidth="off" specialty="off" transparent_background="off" background_color="#ffffff" allow_player_pause="off" inner_shadow="off" parallax="off" parallax_method="off"][et_pb_row][et_pb_column type="1_3″][et_pb_image admin_label="Image" src="http://yogablissdance.com/wp-content/uploads/2015/03/Meditate.jpg" show_in_lightbox="off" url_new_window="off" animation="left" sticky="off" /][et_pb_text admin_label="Text" background_layout="light" text_orientation="left"]
[button link="http://yogablissdance.com/contact-info-for-private-yoga-instructor-nyc-corporate-yoga-nyc/" type="big" color="purple"] Contact[/button]
HOW IT WORKS:
Corporate Mindfulness Training (for group)
Private Mindfulness Meditation (at home)
You will receive a call within 24 hours get questions answered & discuss your needs.
[/et_pb_text][/et_pb_column][et_pb_column type="2_3″][et_pb_text admin_label="Text" background_layout="light" text_orientation="left"]
Meditation Overview
Here are a few scientifically proven benefits:
Mindfulness meditation can reduce cortisol (a stress hormone) and blood pressure, and to improve the immune system function.
Mindfulness decreases rumination and boosts the ability to pay attention.
Reduce emotional reactivity to upsetting stimuli.
Mindfulness meditation has been shown to reduce activity in the amygdala;  a part of the brain that determines how much stress we experience and is important in regulating fear responses.  And the practice even shrank the amygdala size.
This lessening in size was correlated with study participants reporting feeling less stressed.  This was considered scientifically "shocking" that a mental technique could have an actual structural change on the brain.
All sessions-45 min.  Time includes instructions, time for questions and physical set up so you are comfortable.  Slowly the time spent in meditation will be lengthened to the full time.  For new beginners, 15-20 min actual meditation time is a great start.

If you are still not sure of the benefits of meditation, here is an article that gives an overview.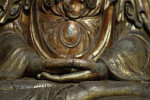 Why I can teach you:  I've "sat" multiple, silent mindfulness meditation retreats, up to 6 weeks long.  Studying with teachers like:  Joseph Goldstein  & Jack Kornfield (some of the Westerners who introduced mindfulness meditation to the West.) 
I've also studied with several renowned Buddhist monks.  See my bio for info on my
background in meditation.
All of that is to say that I can help you incorporate meditation into your daily busy life in a way that helps you to feel less stressed, have more focus, and deal with crisis much more calmly. 
[/et_pb_text][/et_pb_column][/et_pb_row][/et_pb_section][et_pb_section fullwidth="off" specialty="off" transparent_background="off" background_color="#c7d6db" inner_shadow="off" parallax="on" parallax_method="off" allow_player_pause="off" background_image="http://yogablissdance.com/wp-content/uploads/2013/08/LotusAntiqueBlur.jpg"][et_pb_row][et_pb_column type="4_4″][et_pb_blog admin_label="Blog" fullwidth="off" posts_number="3″ include_categories="6,12″ meta_date="M j, Y" show_thumbnail="on" show_content="off" show_more="off" show_author="on" show_date="on" show_categories="on" show_pagination="on" background_layout="light" offset_number="0″ /][/et_pb_column][/et_pb_row][/et_pb_section]