Massage Therapy Client Testimonials:
"Your hands feel like they have warm, smooth stones in them…like a ball of energy." -K.M., Educator.
"I have never been this relaxed in my life." – Ed C., Photographer,
"I feel great!!! Thanks again, for the wonderful session..and I definitely would like to set up an appointment when I return." -B. Miller, Librarian
First-time Massage Client:*  Welcome Local-book Coupon* holders. Take 30% off individual session.  Ongoing massage clients get great package discounts:

60 minute session: $90.  $63 with coupon.*  $68 (25% off) without for first time clients. Please plan 1.5 hours total for treatment & initial intake. 
Need a special healing gift?  Get a gift certificate for purchase.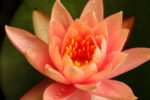 Package Pricing:  with a series of shiatsu treatments you'll really see the effects of the massage on body, mind & spirit.  Each treatment is customized to your needs, 3 sessions are recommended for best results.
 MINI: 4 Sessions Package.  $45  (30 Minute)- $180  Have limited time? Perfect for lunch time pick-me up.  Focused on the back and the feet, this affects the entire body.  Expires 60 days from date of purchase.
3 Session Package @$65 (hour-long)- $195  Save over the single session price-a total of $75 saved. Plus get scheduling priority.  Expires 60 days from date of purchase.
6 Session Package  @ $60 (hour-long)– $360.00  Great for getting bi-monthly treatments.  Save money and get scheduling preference (your preferred time and dates saved for you.)  Expires 90 days, from date of purchase.

BOOK MASSAGE APPOINTMENT:
(Women by appointment.  As I have a home office men are by direct referral only.*)  Kala at 607-339-9849.  I strive to return calls within 24 hours.  Once we chat, you'll be emailed a link to schedule & pay for your session or pay in person. 
I look forward to helping you achieve greater well-being and energy.
Still have questions about massage therapy? See video & FAQ on Shiatsu page: